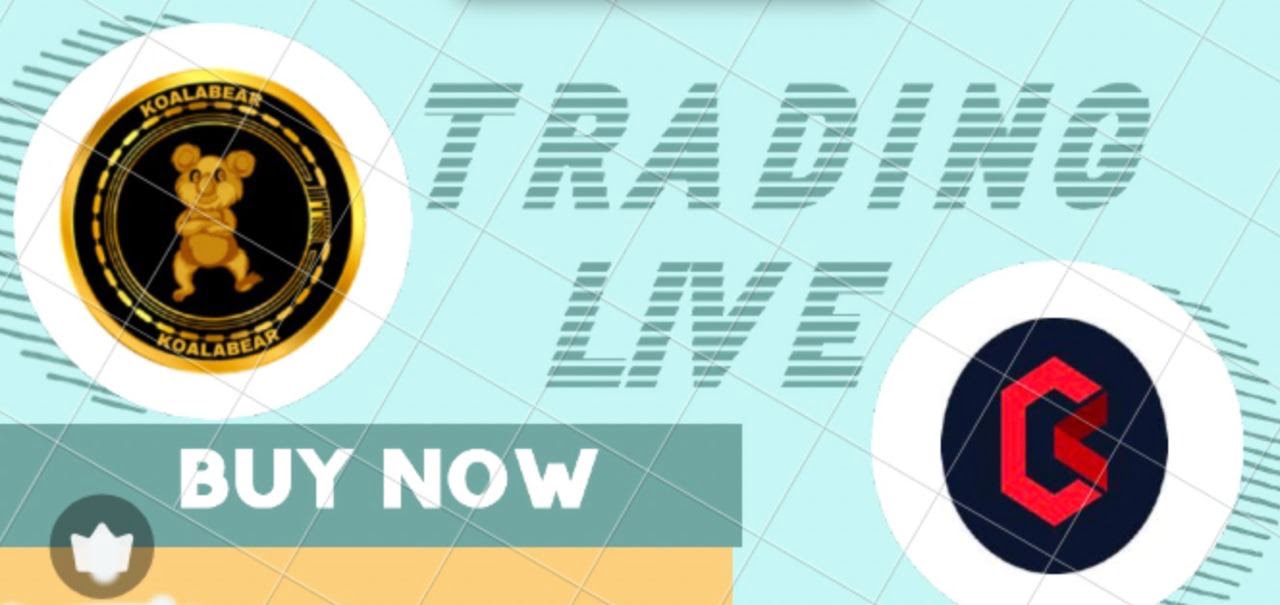 Trading Koala Bear Token (KOALA) on BankCEX: A Guide to the USDT Pairing
Cryptocurrency trading has become increasingly popular in recent years, with numerous exchanges offering a wide range of digital assets. One such exchange is BankCEX, a well-known platform that provides a variety of trading pairs to cater to different investors' needs. In this blog, we will explore the process of trading Koala Bear Token (KOALA) on BankCEX, focusing specifically on its pairing with USDT (Tether).
Why Koala Bear Token (KOALA)?
Koala Bear Token (KOALA) is an intriguing cryptocurrency that has gained considerable attention due to its unique concept and potential for growth. It aims to raise awareness and support conservation efforts for koalas, the iconic Australian marsupials. By investing in KOALA, traders not only have the opportunity to profit but also contribute to a noble cause.
Getting Started on BankCEX:
To begin trading KOALA on BankCEX, you need to follow these steps:
Create an Account: Visit the BankCEX website (www.bankcex.com) and create a new account if you haven't already. Provide the required information and complete the registration process.
Secure Your Account: After registration, it's crucial to enhance the security of your account. Enable two-factor authentication (2FA) and consider using a strong, unique password to protect your funds.
Deposit USDT: To trade KOALA, you'll need to deposit USDT into your BankCEX account. USDT is a stablecoin that aims to maintain a 1:1 value with the US dollar, providing stability during trading.
Find the KOALA/USDT Trading Pair: Once your account is funded, navigate to the trading interface on BankCEX and search for the KOALA/USDT trading pair. This pairing allows you to exchange USDT for KOALA and vice versa.
Trading KOALA on BankCEX:
Now that you have completed the initial steps, it's time to delve into trading KOALA on BankCEX. Here's a simple guide:
Place a Buy Order: If you believe the price of KOALA will rise, you can place a buy order. Specify the desired quantity of KOALA tokens you wish to purchase and set the price at which you are willing to buy.
Place a Sell Order: Conversely, if you anticipate the price of KOALA will decrease, you can place a sell order. Set the quantity of KOALA tokens you want to sell and the desired selling price.
Monitor Market Trends: It's essential to keep an eye on the market to make informed trading decisions. Analyze price charts, track trading volume, and stay updated with relevant news and announcements that could impact KOALA's value.
Set Stop-Loss and Take-Profit Orders: To manage risks effectively, consider setting stop-loss and take-profit orders. A stop-loss order automatically sells your KOALA tokens if the price drops below a specified level, limiting potential losses. A take-profit order, on the other hand, allows you to secure profits by selling your KOALA tokens if the price reaches a predetermined level.
Regularly Review and Adjust: Cryptocurrency markets can be highly volatile, so it's crucial to regularly review your trading strategy and adjust accordingly. Monitor the performance of your trades and adapt your approach based on market conditions.
Conclusion:
Trading Koala Bear Token (KOALA) on BankCEX offers an exciting opportunity to contribute to koala conservation efforts while potentially generating profits. By understanding the process of trading KOALA paired with USDT, you can confidently navigate the BankCEX platform and make informed trading decisions. Remember to conduct thorough research,