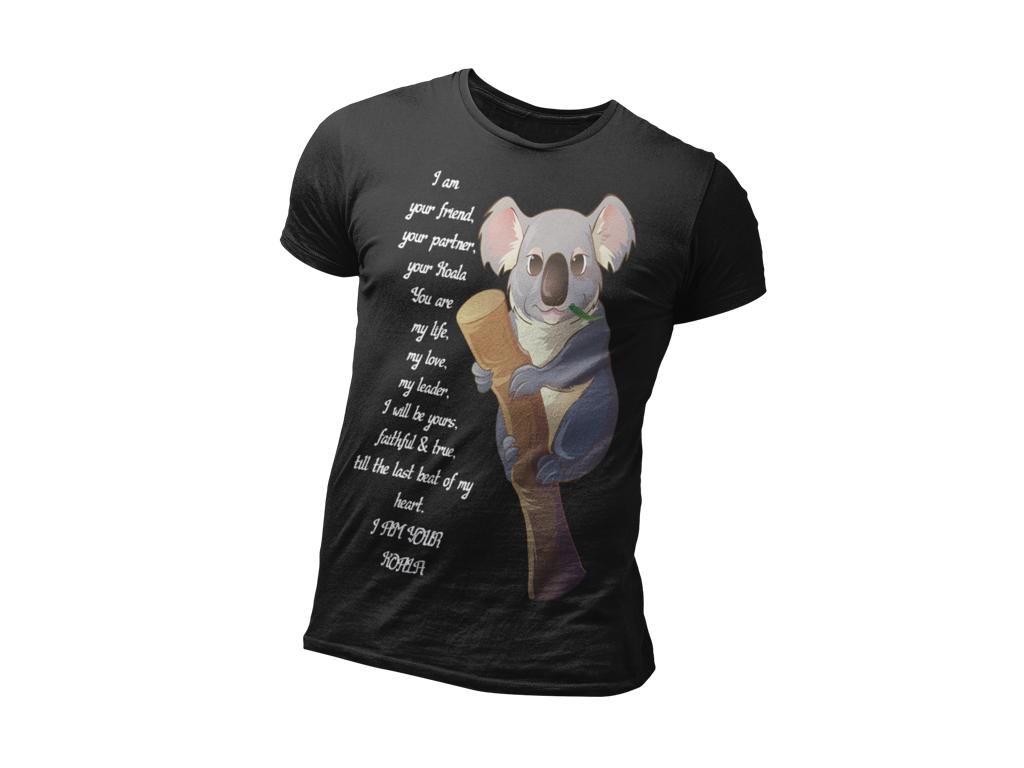 Koalabear Black T-Shirt
Sale!
Description
The Koala Black T-shirt is a stylish and versatile garment that combines comfort with a sleek design. Here's a description of the t-shirt:
Color: The t-shirt is predominantly black, creating a timeless and classic look that pairs well with various outfits.
Material: It is crafted from high-quality, soft and breathable fabric, ensuring a comfortable fit throughout the day. The specific fabric composition may vary based on the brand or manufacturer.
Design: The t-shirt features a regular fit, providing a relaxed silhouette that suits a wide range of body types. It typically includes short sleeves, allowing for ease of movement and enhanced airflow.
Logo/Graphic: While the description does not specify any logo or graphic, it's worth noting that some t-shirts may bear a brand logo, an image, or a printed design. These elements can vary depending on the specific t-shirt you are referring to.
Versatility: The Koala Black T-shirt is a versatile wardrobe staple that can be effortlessly dressed up or down. It pairs well with jeans, shorts, skirts, or even layered under jackets and sweaters.
Occasions: Whether you're going for a casual outing, hanging out with friends, or simply running errands, this black t-shirt is a reliable choice. It offers a stylish yet understated look that can adapt to various social settings.
Care Instructions: To maintain the quality and longevity of the t-shirt, it is advisable to follow the care instructions provided by the manufacturer. Typically, this involves machine washing in cold water, using mild detergent, and avoiding bleach or harsh chemicals. It's also recommended to air dry or tumble dry on low heat.
Please note that the specifics of the Koala Black T-shirt, such as fabric type, fit, and additional design details, may vary depending on the brand or retailer.
Additional information
| | |
| --- | --- |
| Weight | 0.7 kg |
| Dimensions | 5 × 2 × 5 cm |
| Size | XXXL |